GEORGETOWN COUNTY, SC – During a fishing trip near Georgetown this past Monday, a Pawleys Island chef and his two friends caught two massive black drum fish; one may have beaten the state record at an estimated 110 pounds, and the other may actually set a world record at 122 pounds.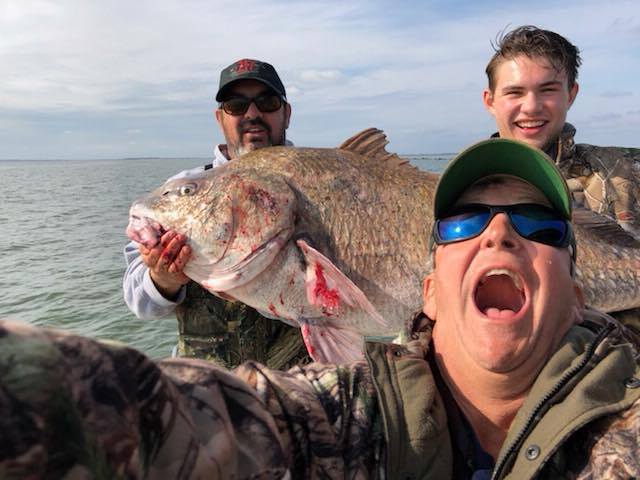 Adam Kirby, the chef and co-owner at Bistro 217 and Rustic Table in Pawleys Island, has been fishing out of Georgetown near the jetties for the last 14 years or so. This past Monday, he went out on another trip with his friends Alistair Bremner and Jim Maass.
On his first cast, Kirby said reeled in a black drum estimated to weigh 110 pounds. They estimated the fish's weight by the equation girth times girth times length divided by 800. They had to estimate it because the Boga Grips they used to weigh their fish max out at 60 pounds.
Then, about 40 minutes later, Bremner caught a second massive fish – this one was estimated to be 122 pounds, using the same formula, Kirby said. It was 43 inches in girth and 53 inches long.